Welcome to the home of BarleyBran Stoneware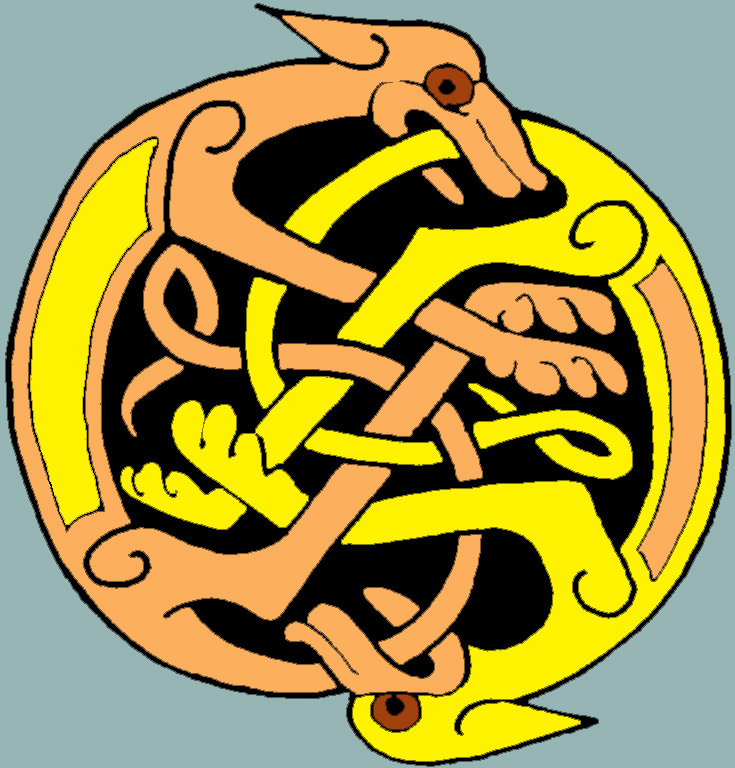 Artist Barbara Tresidder Ryan was born Celtic! As co-founder and lead singer of the pan-Celtic band IONA and producer of multiple Celtic events, she has turned her hand to throwing clay which she carves with Celtic designs. Drawing on ancient patterns that span the centuries, from the finds at Hallstatt in Austria, to the well known illustrations of the Book of Kells and other manuscripts, to the symbolism in nature favored by the Celts, Barbara carves her pottery with a sure hand. The glazes she uses break around the carving to singular effect.
Having studied techniques for seven years under master potters Dana Lehrer Danze and Lis Burrows, Barbara has developed her own carving styles and is just starting to develop this website. Please come visit to watch it grow!
To contact Barbara if you're interested in viewing her studio, or in ordering pieces similar to those on this site, please e-mail her at ionavoice@pobox.com, or call 703-426-1450.
Browse the samples below, or come and see it in person at the Solstice Craft Extravaganza the second weekend of December:
This 8" x 3" casserole dish also features daffodils, the national flower of Wales, spiraled on its domed top.
$40

Spirals inspired by archeological digs near Hallstatt decorate these 8" tall goblets.
$20 each/$72 the set

A perfect addition to any garden, this toad house is crafted to accommodate any amphibian in style!
$65

This 13" platter showcases Barbara's own Celtic bird design. The glaze has been carefully scraped with a fettling knife around the bird for this effect.
$65

Tea pot, creamer and sugar bowl for the time honored tradition! Sold as a set for $100 or with 4 matching mugs.
$150

The 10" tall lamp base is decorated with triskels and Barbara's own spiral pattern that she
created for the logo of the Potomac Celtic Festival.
$80

Soap or lotion dispensers demonstrate three different designs.
$20 each

Wine holder and goblets feature Barbara's own spiral pattern that she created for the logo of the Potomac Celtic Festival.
Wine holder/$25, goblets $20 each

Daffodils, the national flower of Wales, woven into spirals adorn this set of mugs/soup bowls. $18 each/$64 the set
---
This site Copyright © 2012, Barbara Tresidder Ryan.
Last revised 10/1/2014.